JOINT AIR AND SPACE POWER CONFERENCE 2022
Joint air and space power conference 2022
From October 11 to 13, ThalesRaytheonSystems had the privilege to sponsor the 2022 JAPCC (Joint Air and Space Power Competence Center) Conference, and to demonstrate the new capabilities of ACCS.
Every year, the JAPCC organises a conference gathering high commanders and members of the Allied Forces, together with key industry partners for NATO. This year's subject was "Enhancing NATO Air and Space Power in an Age of Global Competition".
ThalesRaytheonSystems sponsors each year the conference, and had the opportunity to present the Air Command & Control System in its latest Addendum 3 version.
Equipped with new HMIs developed shoulder-to-shoulder in an agile way between TRS engineers, NCIA experts and operators from NATO centres, the Addendum 3 release offers a more robust, versatile, open and modernized architecture, up to the JFAC1 performance standards.
From air policing to high intensity conflict management, ACCS is the only system that offers advanced Integrated Air and Missile Defence capabilities, already operational at the DACCC2 in Poggio Renatico, Italy, and at the AIRCOM's BMDOC3 in Ramstein, Germany.
We would like to thank the organisers and the speakers for the enthralling discussions and fruitful insights given, and we look forward to next year conference!
1 Joint Forces Air Component
2 Deployable Air Command and Control Center
3 Ballistic Missile Defense Operation Center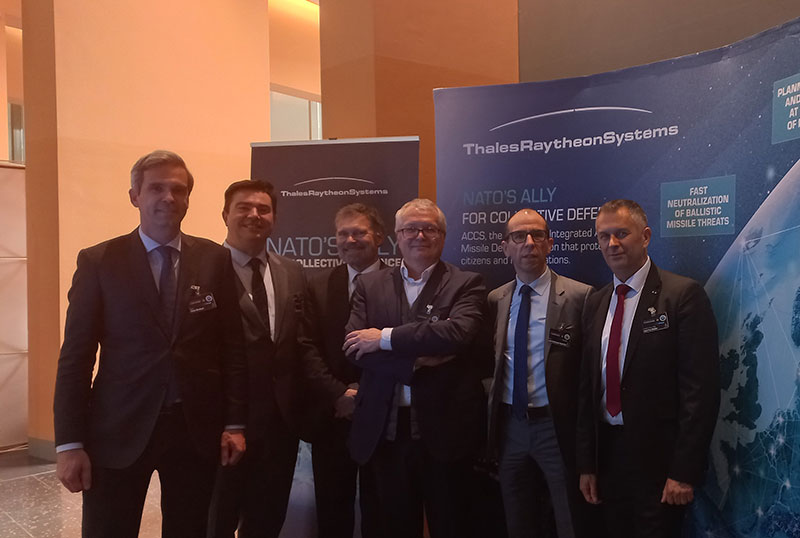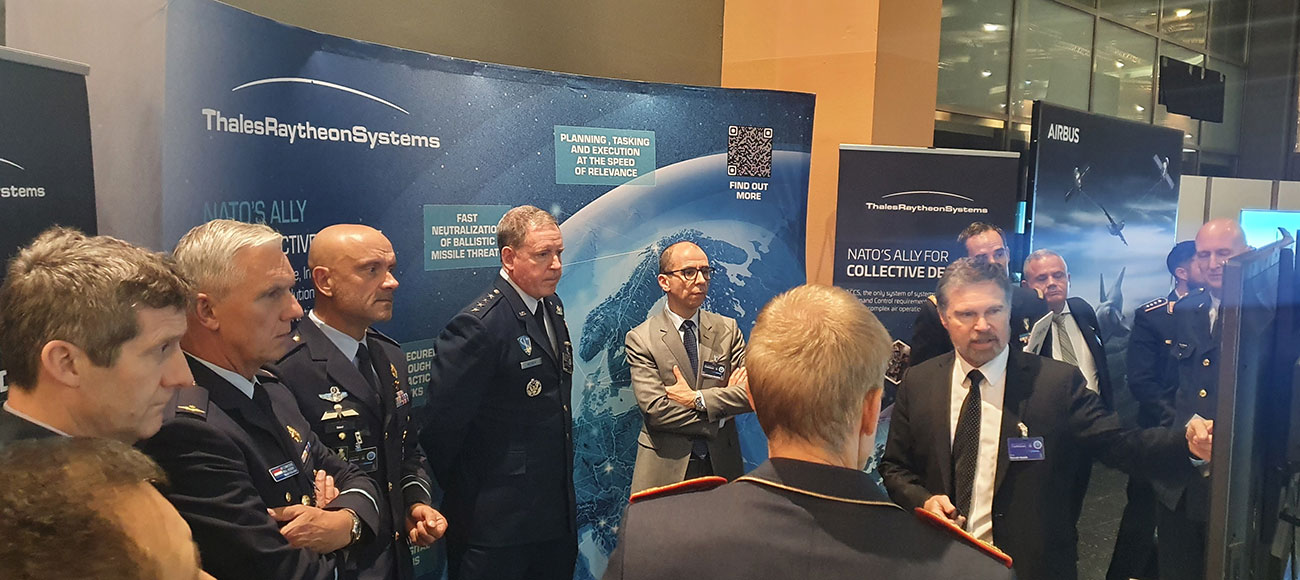 Demonstration to General Hecker, Commander Allied Air Commandand Air Marshall Stringer, Deputy Commander Allied Air Command