NATO EDGE 2022
ThalesRaytheonSystems took part in the first edition of NATO Edge, organised by the NATO Communications and Information Agency (NCIA).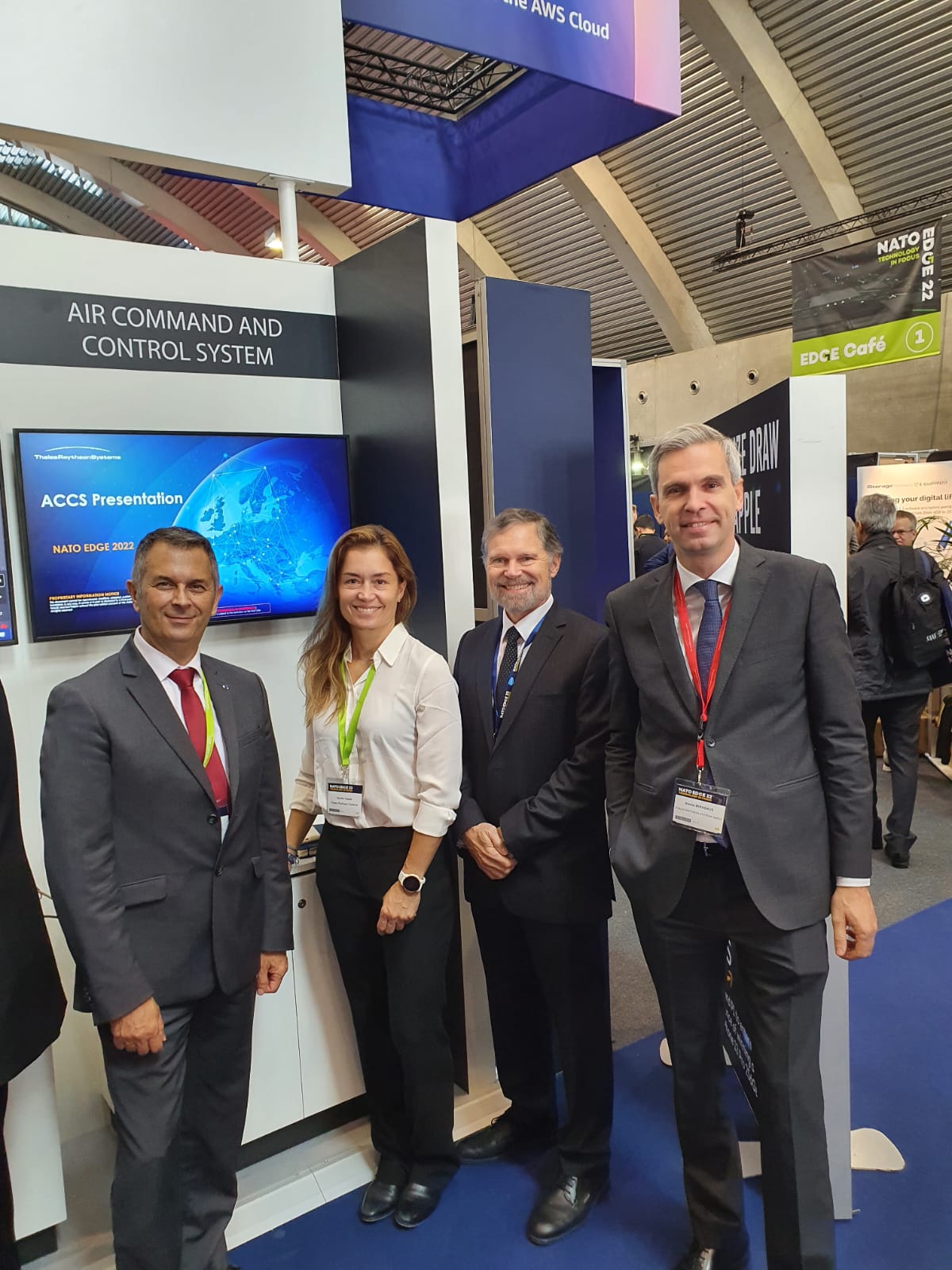 The NATO Edge exhibition took place from 25 to 27 October in Mons, Belgium. It was the first edition of this new conference (regrouping two previous conferences, the NATO information Assurance Symposium (NIAS) and NITEC), with a focus on technologies, innovations and partnerships to support NATO in its core mission.
ThalesRaytheonSystems answered positively NCIA's call to take part in the insightful event, and to demonstrate the new capability and resilience of the Air Command and Control System (ACCS).
It was a great opportunity to meet high-level NATO representatives such as the General Manager Mr. Ludwig Decamps and General Lavigne the Supreme Allied Commander Transformation.
We would like to congratulate the organisers for this successful event.